What is Conversational Marketing?
What is Conversational Marketing?
Over the past several years, conversational marketing has become a hot topic in the industry with numerous success stories illustrating the amazing potentials of this approach. In a nutshell, marketers are discovering that two-way communication that allows the customer to voice their opinions is a more effective approach to persuasion than centrally broadcast messages that can feel less personal. At the same time, this method is less invasive than traditional ads or direct response campaigns, and requires user's voluntary and active participation.
For those who are not familiar with this term and its full implications, we'll try to answer some of the most relevant questions about conversational marketing and its impact on businesses that adopt it.
Key Features and Benefits of Conversational Marketing
The definition of conversational marketing includes an interactive medium that can facilitate two-way communication between a brand and its customers. This typically includes the use of chat bots deployed in an online environment such as a social messaging channel or website. Another key element of this marketing method is the opt-in, a deliberate decision by the user to receive the incoming messages from the brand. Some conversational marketing programs require opt-in as a precondition for contacting users, and define strict time windows when messages can be sent. All of this means the users are protected for spamming that is extremely frequent in other forms of online promotion.
In terms of business benefits, conversational marketing has the potential to greatly increase brand visibility, contribute to building deeper relationships with customers, support realisation of specific sales objectives, or highlight a specific product or service. Its costs are smaller compared to other digital acquisition methods, and it creates a unique opportunity for businesses to hear first-hand what the customers want. This is also why conversational marketing is very effective as up-selling and cross-selling tool, and a powerful way to ensure customer satisfaction and long-term loyalty.
Technological Background of Conversational Marketing
While many of the techniques that define conversational marketing are decades-old, their effectiveness has been amplified by the arrival of new generation of technology that facilitates interaction like never before. AI-powered chatbots, multimedia communication apps, data analytics platforms, digital payment systems and other seemingly small technological advancements are converging to enable far more personalised communication between brands and consumers than was imaginable with traditional media. Importantly, industry leaders such as Facebook and WhatsApp are embracing this development and actively positioning as conversational marketing platforms, which is a telling sign that could foreshadow mass-level switch to this approach.
It could be argued that current level of personalisation and interaction is only the beginning, and that with maturation of currently emerging technologies conversational marketing could become even more sophisticated. Early adopters of conversational marketing could be handsomely rewarded for their belief in this concept, especially as more and more people become accustomed to mobile-first solutions and start using chat-based tools for daily communication.
How to Use Conversational Marketing for Boosting Engagement?
One of the most logical ways to benefit from conversational marketing is to use it to animate the customer base and keep them interested in the offer of the brand. Engagement can take many different forms and be stimulated in various ways, so creativity and innovative thinking play a significant role. Every company has something unique that connects it with the customers, and conversational marketing provides a context in which this connection can be actively pursued and developed.
Many companies successfully used the direct messaging channel to distribute newsletters, giveaways, or coupons, but this is just the tip of an iceberg. Every brand should formulate its own engagement strategy that resonates with its target group and spurs it into action. Sometimes it may be enough to listen to what the customers are asking for and try to act on the feedback, as this helps the brand acquire a reputation as responsive and customer-centric.
How to Use Conversational Marketing to Improve Sales Results?
Due to extensive analytics and target group segmentation capacity that the latest conversational chatbots can manage, it's possible to run very precise and nuanced campaigns. Bots can use the input to select which commercial offers to show to a particular user, or provide links that address some of his remaining doubts which are preventing a purchasing decision. Again, the ability to personalise the experience in real-time and deliver a value proposition in a friendly conversation create tangible advantages that can be readily monetised.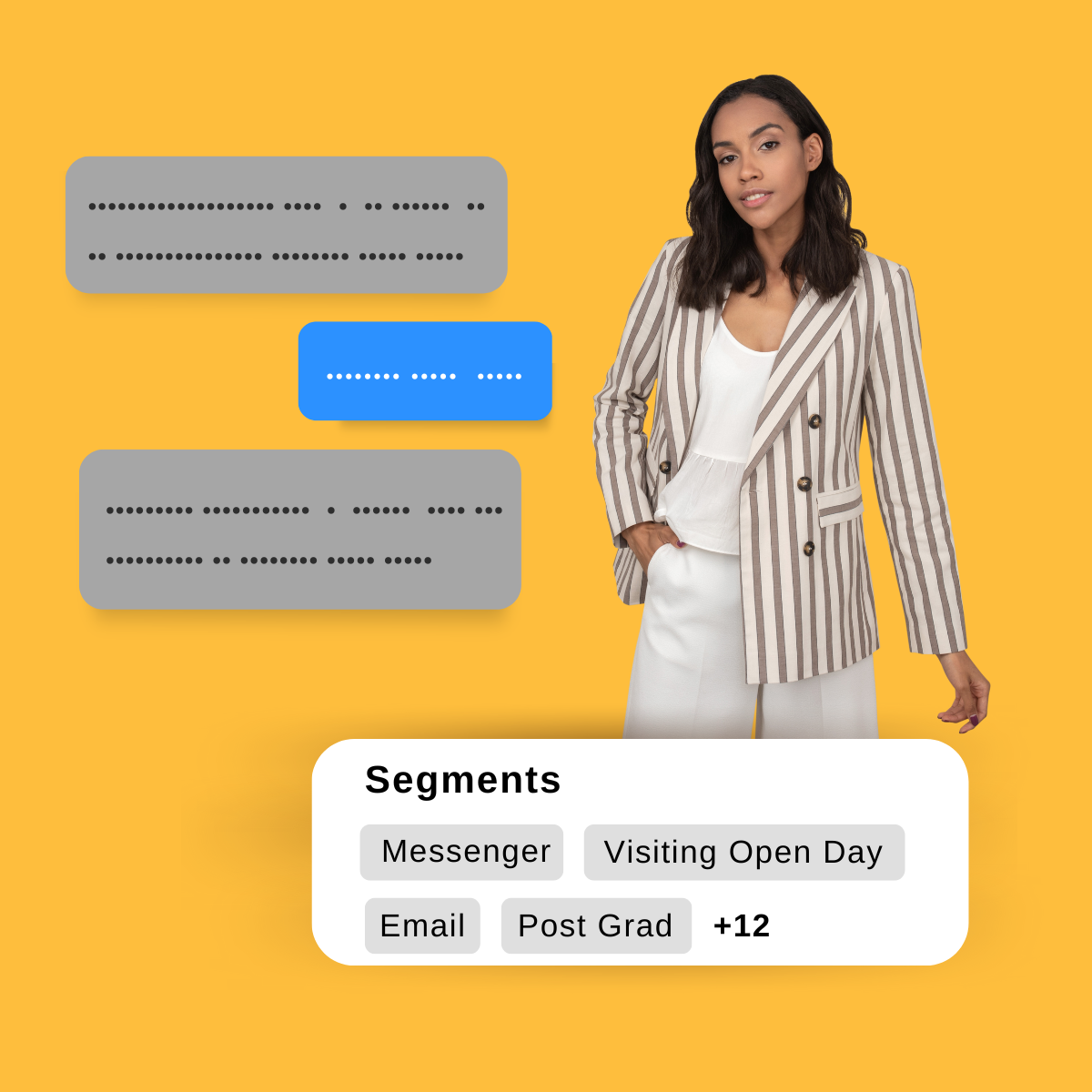 Restricting the target group to people who voluntarily opt-in positively impacts the success rate, as brands have a rare opportunity to pitch to an audience with a real interest in their products or services. This eliminates the need to use flashy visuals and dramatic headlines just to draw attention, and allows the conversation to be directed more towards practical details. The users can get the answers they need without delay, and see the offers that best suit their needs, all while chatting in a familiar format.
How to Get Started and How Soon to Expect Returns?
Getting started with conversational marketing is quite easy, in part thanks to a growing number of platforms and marketing programs that offer this possibility. Since most companies already have an online presence, they can deploy smart bots that interact with customers and program them to recognise multiple scenarios and direct the conversation accordingly. Specialised agencies can help with setting up the bot, analysing its performance, and making adjustments, while business owners and marketing specialists can contribute original ideas based on their brand identity and business model.
If a conversational campaign is well planned and flawlessly executed, its impact should be felt almost immediately through a growing number of interested customers, higher conversion rate, and other key metrics. Since all interactions are documented and can be analysed in retrospect, it can be expected that effectiveness of a conversational campaign will increase over time. Successful efforts can be refined to address minor flaws and introduce additional options, while underperforming campaigns can be reimagined based on the lessons learned.
Ready To Transform Your Social Messaging Channels? Contact Us To Get Started.